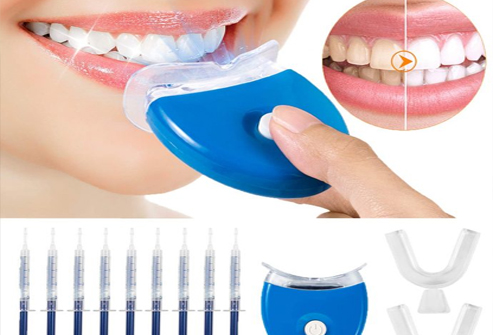 Looking for teeth Whitening? Dentistry on Dufferin offers teeth whitening services in North York and Vaughan. Call Us today for laser teeth whitening and zoom teeth whitening.
Over time teeth can become stained or naturally darken with age. Today, there are many teeth whitening options available to safely and effectively brighten your smile, all of which fall into two categories:
Surface Whiteners
These products include whitening toothpaste or chewing gum that use special abrasives to improve the product's ability to remove surface stains. While these products are not likely to harm your teeth, their effectiveness is minimal at best and limited to surface stains.
Bleach
Teeth bleaching products are usually peroxide-based and capable of changing the true colour of a tooth itself; however, not all tooth discolorations respond to bleaching treatments.
It is strongly recommended to first consult with your dentist to determine the cause of your tooth discoloration before selecting a method on your own. This is particularly important for patients with dental work including fillings, crowns or a root canal treatment performed. The same goes for people with extremely dark stains on anterior teeth.
It is also advised that bleaching teeth should be done under the care of a certified dental professional to ensure safety and effectiveness.
At Dentistry on Dufferin, we offer a number of teeth whitening treatments including in-office laser teeth whitening, zoom teeth whitening and products to be used at home over a period of time in Toronto, North York and Vaughan.
One of our teeth whitening dentists would be happy to discuss which teeth whitening method would be best suited to help you achieve a gorgeous, beautiful smile.